Portable RV Covers That Really Work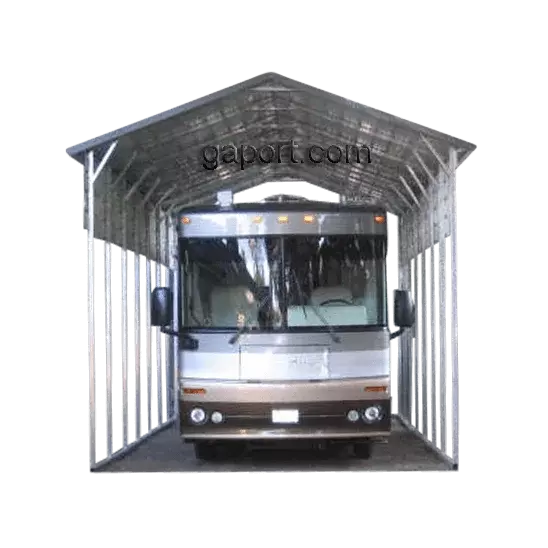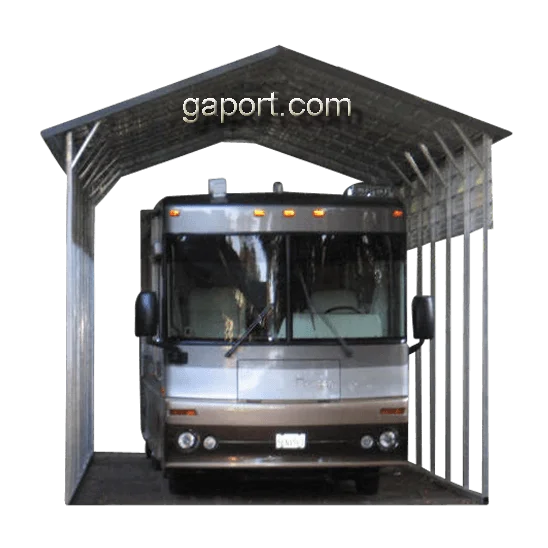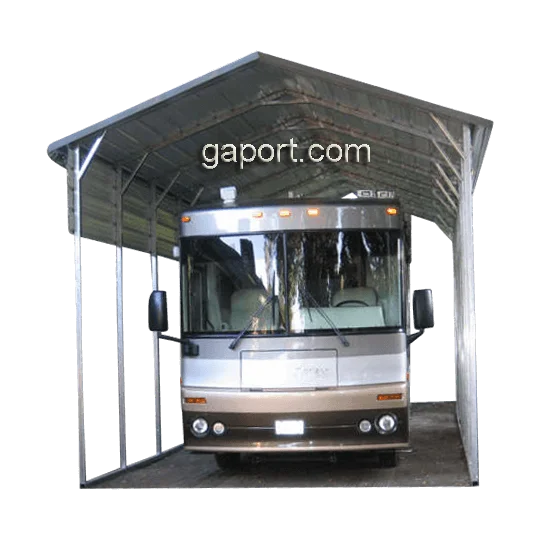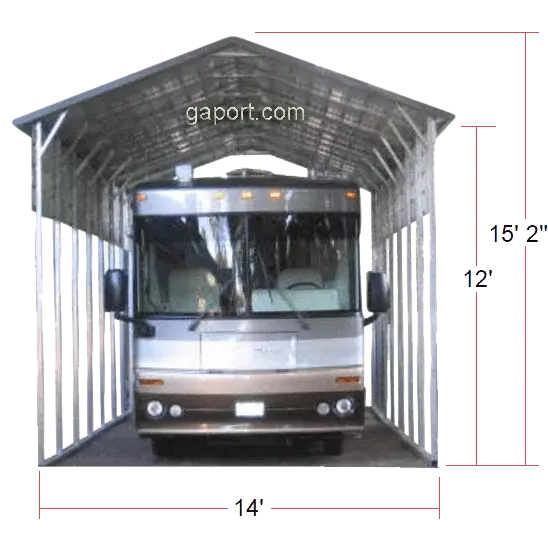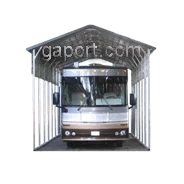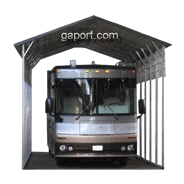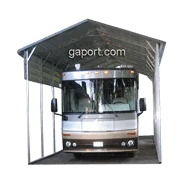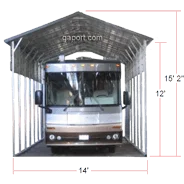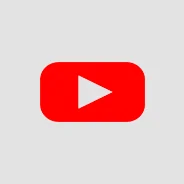 14 ft. x 36 ft. Portable RV Cover
Starts at $3885.00
Check out our 14 ft. x 36 ft. portable rv cover with twelve foot legs and extra panels on each side. This protects your rv from the elements.
Build & Price In Cart
14 ft. wide x 36 ft. long x 12 ft. leg height x 15 ft. 2 in. peak height
Sample Shows Additional Options:

2 - 3 ft. x 36 ft. panels (1 per side)

Color:

Top - Pewter Gray,
Trim - Quaker Gray,
Sides - Pewter Gray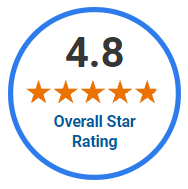 In Most Cases:
1 Year Workmanship Warranty.
20 year Limited Rust Through Warranty On:
10 Year Limited Rust Through Warranty
Our #1 question asked, "Does the price include shipping, anchoring and installation?"

Our prices include shipping, anchoring and installation on your level site within our normal service area

The second most frequently asked question, "How long before installation?"

Average install time is 3 - 6 months
Are Portable RV Carports Worth it?
The answer is yes! Let's say you are looking into buying an RV or camper. Maybe you just got a good deal on a motorhome. You don't want to just leave it sitting out in the rain and hot sun month after month and you can't always use it. What are you going to do? Should you pay to have your RV stored under cover somewhere? Is it worth the cost to pay to rent storage or are RV carports worth it? Should you check into a temporary or cloth RV cover? What about those plastic or quick setup type covers for your back yard? Are you ready to invest in a metal or steel RV cover? These are all important questions to ask, especially if you already have an RV, a camper, 5th wheel or pop-up.
You might want to consider the following: if you live in an area where the weather is mild most of the year, you may consider a canvas or cloth RV cover. It may last you a couple of years. But the money you put into a temporary shelter, even one with plastic legs and a pretty nice temporary top isn't going to hold up in a storm (which is very unpredictable) or even heavy wind, rain or snow.
Accidents are called accidents for a reason; no one plans to have bad things happen. A tree limb falls and sometimes the insurance company doesn't pay for that damage. It would be a shame if your nice family outing was ruined, the money you spent on your nice shiny camper was wasted because you didn't have a good solid cover over it.
If you have a nice RV or camper, you need a nice, solid shelter over the top of it. It makes sense to cover and protect your investments, just like you drive your car into a garage to protect it. You want your investments protected so it makes sense to say that RV carports - built with solid and lasting materials like solid steel – are worth it!